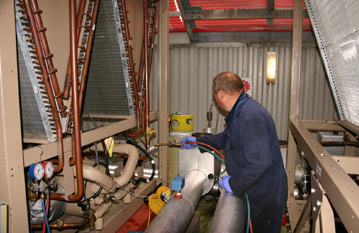 Panzer, Inc. a Lake Worth, Florida Air Conditioning and Heating company provides design, installation, service, maintenance and operation of all HVAC systems.

• Preventative Maintenance Services
• Corrective Maintenance Service
• Computerized Maintenance Scheduling
• Test & Inspection
• Technical Support
• Emergency Service
• Technical System Analysis
• Temperature Controls
• 24 Hour Response
• Pumps
• Motors
• Rooftop Units
• Heat Pump Systems
• Service/ Repair
• Chillers
• Cooling Towers
• Reheat Systems
• Computer Room Units
• Fan Coil Units
• Frequency Drives
• Split Systems


Panzer, Inc. a South Florida Air Conditioning and Heating company provides property management companies, building owners, building engineers and facility managers with surveys, retrofit, and upgrade of existing systems, full service and preventative maintenance contracts on all types of equipment. Panzer, Inc. is a proven leader in the HVAC industry. We are consistently streamlining our operation to improve quality and procedures to meet our customers needs.

We pride ourselves on our punctuality, attention to detail, and over all work ethic. We're dedicated to utilizing proven procedures, state of the art technology, and qualified personnel to understand, meet, and exceed our customer's expectations.

It is a fact that having a maintenance or service agreement on your HVAC equipment is the most affective way to extend its life and keep it running at peak performance.





1. Provide a comfortable, healthy environment for occupants.
2. Minimize HVAC operating costs.
3. Minimize future HVAC capital requirements
4. Provide a professional preventive maintenance program
5. Minimize system downtime
6. Be fully accountable for service performance objectives
7. Develop a long term relationship by satisfying our customers requirements.
Why Choose Panzer, Inc.
| | | |
| --- | --- | --- |
| • Competitively Priced | • 24/7 Emergency service | • 100% Guaranteed Work |
| • Licensed | • Insured | • Certified |
| • Same-Day Service | • Professional Technicians | • Environmentally Conscious |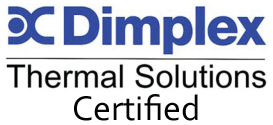 Download pdf